This lovely dairy free coconut and zucchini soup offers a light, nutritious, hot, delicious and creamy meal. It´s lovely to eat a rainy autumn day when you feel you want to snuggle up in a blanket in front of the fire. It´s just the perfect way to warm up on a fall day. The actual recipe is originally from my mother in law. She gave it to me in hope that it would suit my family as well as my readers' taste buds. I personally think its delicious and can only hope it will become a success around your dinner table. I love the delicate flavors of coconut and the fact that it´s so easy to cook. It´s also a great way to make your children eat healthy vegetables.
This soup really hit the spot!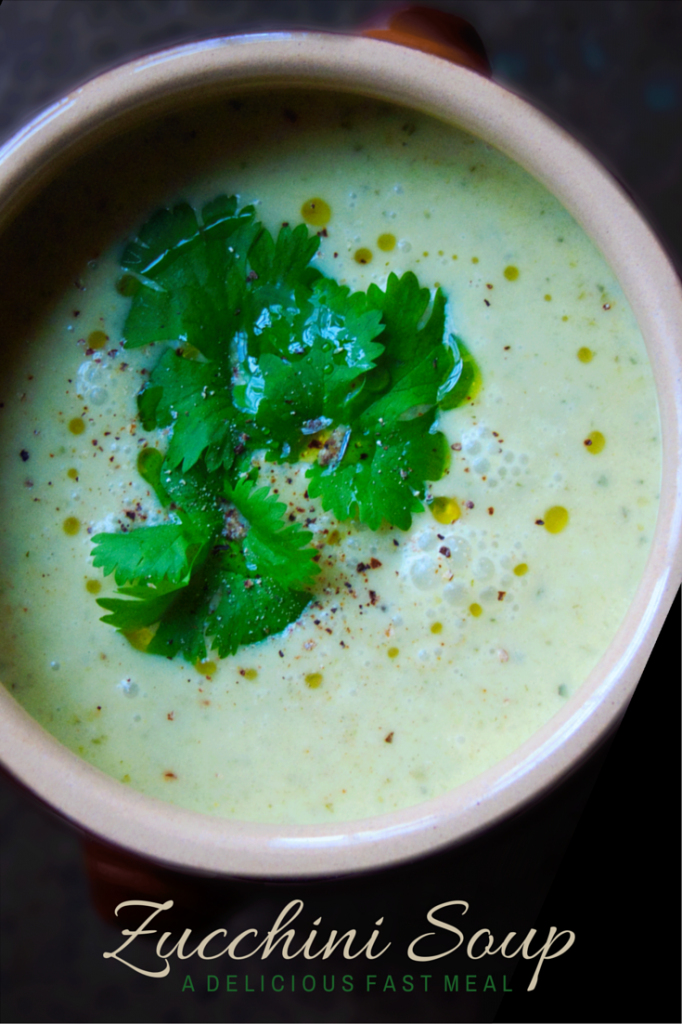 Zucchini Coconut Soup
2014-09-25 10:13:00
Ingredients
14 oz (400 g) Zucchini
1 Apple
1 Medium Sized Yellow Onion
2 Pressed Garlic Cloves
1 tbsp Peeled and Grated Fresh Ginger
2 tsp Yellow Curry
2 tbsp Roughly Chopped Parsley
3 tbsp Olive Oil
2 Vegetable Bullion Cubes (Knorr)
3 cups (700 ml, 7 dl) Water
1 can (1 2/3 cup, 400 ml) Coconut Milk
1 tbsp Honey
Salt and Pepper to Taste
Instructions
Peel and cube the apple.
Dice the zucchini.
Chop the onion.
Peel and grate the ginger.
In a medium-sized cooking pot press the peeled garlic with a garlic presser. (If you don´t have a garlic presser, finely chop the garlic with a knife).
Add the olive oil, grated ginger, chopped parsley and the curry and fry for a few minutes.
Add zucchini and onion, reduce heat and stir for an other few minutes until the zucchini and onion has some color and zucchini soaks up the spices and oil. If the zucchini looks "dry" add a little extra olive oil.
Add water and the bullion cubes, bring to boil and let simmer for a few minutes.
When cooked, puree in food processor or with a hand blender.
Return to cooking pot, add coconut milk and honey, bring to boil.
Season with salt and pepper.
Easy Tasty Recipe http://www.easytastyrecipe.com/